Pittsburgh Steelers vs. Atlanta Falcons
August 20, 2017 @ 4:00 pm

-

9:00 pm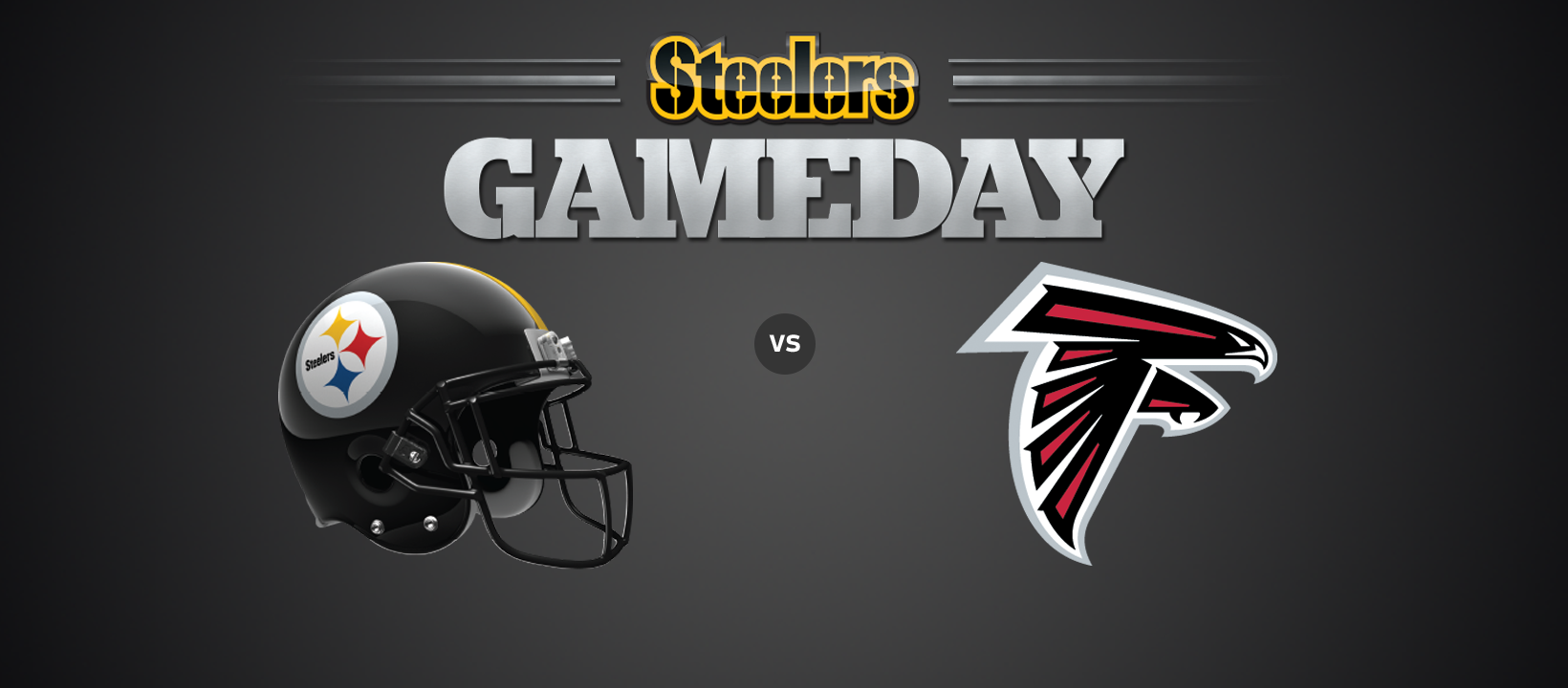 2017 NFL Preseason
Pittsburgh Steelers vs Atlanta Falcons
Game Two
The Pittsburgh Steelers' preseason home opener will take place on Sunday, August 20 against the reigning NFC Champion Atlanta Falcons. The game will kick off at 4 p.m. ET and be broadcast locally on KDKA-TV with radio play-by-play on 102.5 WDVE. Tickets for Steelers v. Falcons can be purchased via TicketMaster and TicketMaster NFL Ticket Exchange.
PARKING, BOX OFFICE, GATES, KICK-OFF
Parking lots open at 11 a.m.
Will Call, located at the Steelers Ticket Office by Gate B, opens at 1 pm.
Stadium gates open at 2 p.m.
Kick-off at 4 p.m.
TRAFFIC ALERTS
RTE 65: Long term Northbound restrictions remain in place
7th St. Bridge: CLOSED. Follow posted detour to 9th St. Bridge
I-279 HOV: Currently closed for construction, follow posted detour routes
Liberty Bridge: Closed for the game
Liberty Tunnell: Inbound direction is closed, outbound will remain open
I-376 East (Parkway East): Outbound lane closures between the Oakland and Greenfield/Squirrel Hill exites starting at 10 p.m.
---
CLEAR BAG POLICY
Heinz Field encourages fans to not bring in any type of bags. However, the following style and size bag, package or container at stadium plaza areas, stadium gates or when approaching queue lines of fans awaiting entry into the stadium are permitted:
Bags that are clear plastic, vinyl or PVC and do not exceed 12" x 6" x 12." (Official NFL team logo clear plastic tote bags are available through steelers.com, at all Steelers Sideline Stores and at  nflshop.com).
Visit HeinzField.com/bagpolicy for more information and details.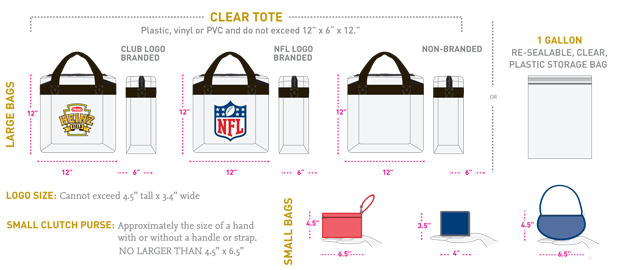 ---
GAME ACTIVITIES
Steelers Experiences will be set up along Art Rooney Ave.
The first 25,000 fans to enter Heinz Field will receive a "1st-IN-GOAL" scratch-off card, presented by Steelers Nation Unite
LIVE music from Velveeta in the FedEx Great Hall prior to to kickoff, starting at 2 p.m.
Steelers legend Mike Logan will meet-and-greet fans in the Ford Fan Zone from 2:30 p.m. to 3:30 p.m.
The Saint Vincent Marching Band will perform on the field during pre-game
Charlie Batch's Best of the Batch High School Athletes will perform the Terrible Towel Twirl before kickoff
Saint Vincent College Assistant Professor of Music Tom Octave will perform the National Anthem
STAGE AE TAILGATE ZONE
Fans are encouraged to stop at Stage AE, the official Tailgate Zone of the Steelers. Admission is free and the doors open at 1 p.m. Lava Game will be performing at Stage AE and fans will be able to participate in Steelers prize giveaways, including autographed items. Food and drink specials will be available during the tailgate.
Fans will be led from Stage AE to the stadium approximately 60 minutes before kickoff by the Steelers Nation Unite Fan Parade and the Steeline Drumline. CLICK HERE for more information.
Play Football Month
August is Play Football Month and is celebrated by every team in the NFL. The Steelers will celebrate all youth and high school football players and coaches in their two preseason games. Complimentary tickets have also been distributed to youth football organizations and communities. Join us in celebrating programs from Southmoreland and Chartiers-Houston when they participate in an on-field scrimmage during halftime.
PNC JOE GREENE GREAT PERFORMANCE AWARD
At halftime, the Steelers will present Safety Sean Davis (28) with the Joe Greene Great Performance Award, also known as the Steelers' Rookie of The Year Award.
50/50 RAFFLE
For all home games in 2017, the Steelers have a 50/50 raffle with proceeds benefiting local charities. One fan will take home half the prize, and for this game the other half will benefit the Steelers Youth Football Fund.
For more information regarding the 50/50 raffle, CLICK HERE.
1st-IN-GOAL
The Pittsburgh Steelers will continue their tradition of rewarding fans who arrive early on game days with free prizes and giveaways as part of the team's 1st-IN-GOAL promotion, presented by Steelers Nation Unite. The first 25,000 fans to enter Heinz Field for Sunday's Preseason Game vs. the Atlanta Falcons will receive a scratch-off card revealing a prize. This week's partners and prizes include: FREE Pepsi Cola fountain drink, FREE Smith's Stadium Hot Dog, FREE Fox's Pizza Den Stadium Pizza, FREE pair of STAGE AE concert tickets, FREE pair of pre-game field passes, FREE McCafe Coffee, FREE Buford's Kitchen Restaurant appetizer, FREE GetGo Coffee, FREE Isaly's Steel Town or Goal Lune Grinder sandwich.
---
ACCESS, SECURITY AND STADIUM POLICIES
The Steelers and Heinz Field management are advising fans attending the game about some access and security matters, including the following stadium policies:
Walk-through metal detectors will be in place at every Heinz Field entry point this year.
Signs and apparel with foul language or inappropriate messages are prohibited at Heinz Field. Fans with signage or apparel bearing foul language will not be allowed into Heinz Field or will be subject to expulsion from the stadium.
Media must present identification and check-in prior to being admitted to the stadium.
Media planning on exiting and re-entering the stadium at any point on game day must have their credential "scanned-out" before exiting in order for it to be valid for re-entry.
Heinz Field management recommends that all fans lock their vehicles and keep personal belongings out of sight before entering the stadium. Fans are advised to not leave valuables in their vehicles during games.
COUNTERFEIT TICKETS
The Steelers and Heinz Field management are warning fans to watch out for counterfeit tickets when attempting to make a purchase from scalpers. Fans looking to purchase tickets are encouraged to visit  NFL Ticket Exchange to buy-and-sell verified tickets from other fans or visit Steelers Ticket Exchange to buy-and-sell verified tickets from other Steelers fans. Fans are advised not to purchase paper tickets printed through the TicketExchange service from scalpers because of the possibility of counterfeiting.
Related Events