Pitt Panthers vs. Penn State
September 8, 2018 @ 8:00 pm

-

11:59 pm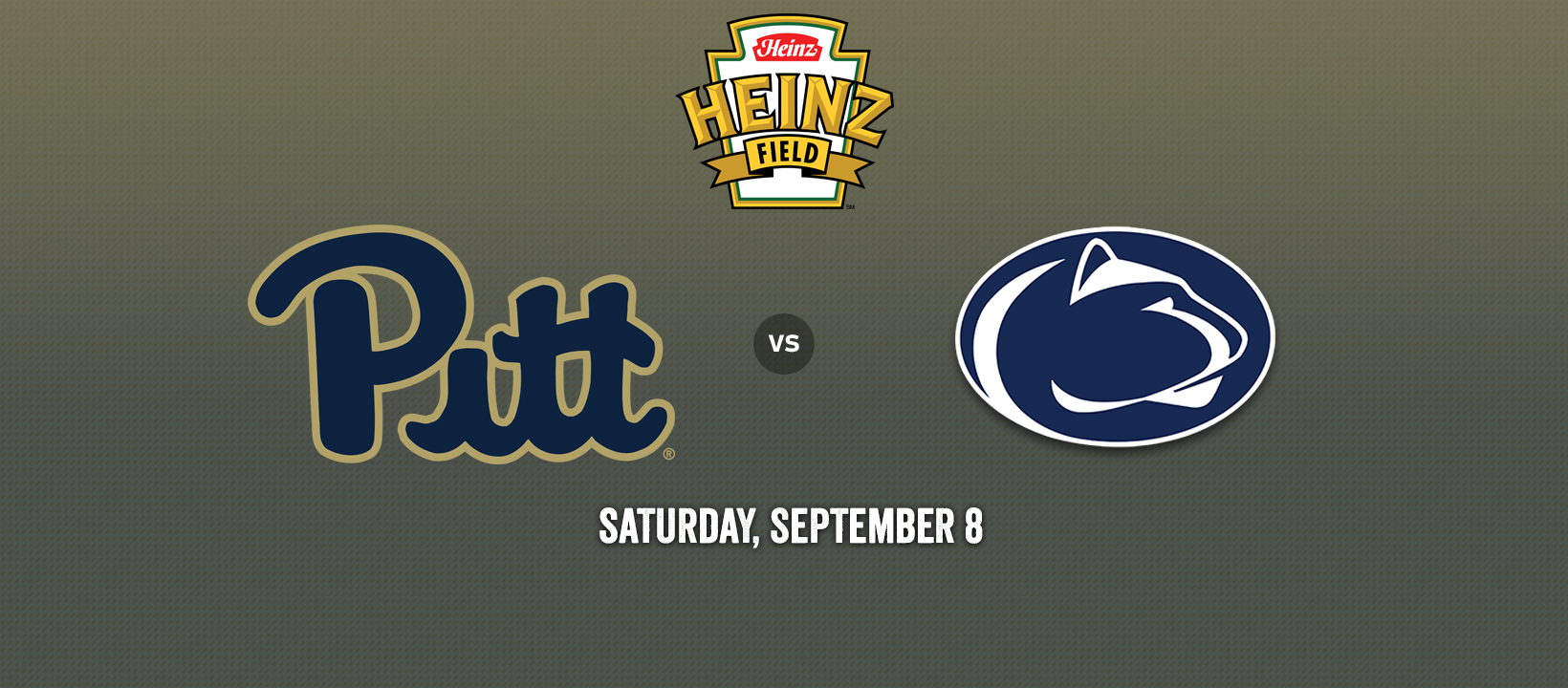 2018-2019 NCAA Season
Pitt vs. Penn State
The Pitt Panthers take on in-state rival Penn State at Heinz Field on Saturday, September 8. The game's kick off time is set for 8 pm. TV Broadcast will be available on ABC, radio play-by-play can be heard on 93.7 The Fan. Tickets for Pitt vs. Penn State will become available for purchase via
Pitt's website
.

Check back closer to gameday for a full list of pre- and post-game events, traffic and parking info, weather advisories and more.
---
PARKING AND TAILGATING
All organizations are encouraging fans attending just the football game to arrive after 5:00 p.m. Fans will not be permitted into their pre-sold lots until this time. Fans that have purchased parking for the Pirates game earlier in the day will be allowed to remain in the lots if they have an accompanying pre-sold Pitt parking pass. To assist with inbound and outbound traffic from the parking lots, ALCO Parking and the Pittsburgh Police will be enforcing a No Tailgate Policy from 1:30 p.m. to 5 p.m. All vehicles without a pre-sold Pitt parking pass will need to exit the lots 30 minutes following the end of the Pirates game. To learn more about alternate parking locations and routes to the game,
click here
.
---
CLEAR BAG POLICY
Heinz Field encourages fans to not bring in any type of bags. However, the following style and size bag, package or container at stadium plaza areas, stadium gates or when approaching queue lines of fans awaiting entry into the stadium are permitted:
Bags that are clear plastic, vinyl or PVC and do not exceed 12" x 6" x 12."
Visit HeinzField.com/bagpolicy for more information and details.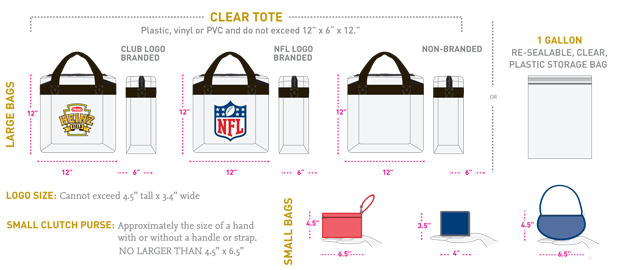 ---
ACCESS, SECURITY AND STADIUM POLICIES
Heinz Field management are advising fans attending the game about some access and security matters, including the following stadium policies:
Walk-through metal detectors will be in place at every Heinz Field entry point this year.
Signs and apparel with foul language or inappropriate messages are prohibited at Heinz Field. Fans with signage or apparel bearing foul language will not be allowed into Heinz Field or will be subject to expulsion from the stadium.
Media must present identification and check-in prior to being admitted to the stadium.
Media planning on exiting and re-entering the stadium at any point on game day must have their credential "scanned-out" before exiting in order for it to be valid for re-entry.
Heinz Field management recommends that all fans lock their vehicles and keep personal belongings out of sight before entering the stadium. Fans are advised to not leave valuables in their vehicles during games.
---
COUNTERFEIT TICKETS
Heinz Field management are warning fans to watch out for counterfeit tickets when attempting to make a purchase from scalpers. Fans looking to purchase tickets are encouraged to visit the
University of Pittsburgh's online ticketing page
.
Related Events