Pitt vs. North Carolina
November 11, 2021 @ 7:30 pm

-

11:30 pm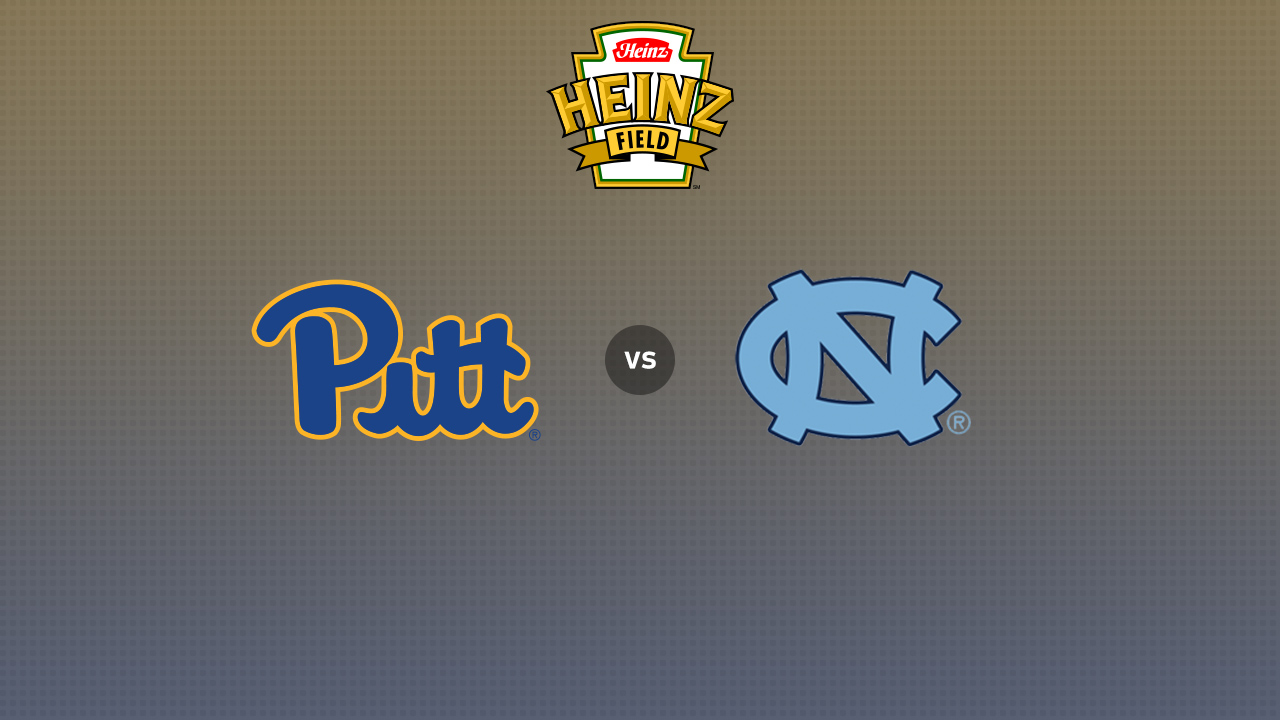 Pitt vs. North Carolina
2021-2022 NCAA Season
7:30 p.m.
The Pitt Panthers matchup against North Carolina is set for Thursday, November 11, 2021. The game's kick-off time is set for 7:30 p.m. and the TV Broadcast will air on ESPN. Radio play-by-play can be heard on 93.7 The Fan.
Game Day Info
| | |
| --- | --- |
| Parking Lots Open: | 2:30 p.m. |
| Will Call Open: | 4:30 p.m. |
| Gates Open: | 5:30 p.m. |
| Kickoff: | 7:30 p.m. |
Parking & Directions
Parking Lots and garages open 5 hours prior to kickoff.
Fans are encouraged to arrive on the North Shore campus two (2) hours early to avoid heavy traffic and last-minute crowds at the gate. If you are driving to the game, consider downloading the WAZE app as it programs game day road closures which other GPS software may not be aware of. Search for "Heinz Field" in the app, then select "View More Lots", and finally select your designated parking lot to be routed directly to your parking space. Alternatively, visit HeinzField.com/stadium/parking-directions and select your designated parking lot.
If you pre-purchased a parking space, please be sure to have your physical parking pass or your digital parking pass ready as you enter your parking lot to reduce delays. If you are looking for game day cash parking, please be aware that the majority of parking lots / garages on the North Shore campus are pre-sold only. Cash parking options include parking at the new Champions Garage, Nova Place Garage, Rivers Casino Garage, Station Square & ride the Gateway Clipper, and the Golden Triangle garages downtown & ride the Light Rail for free.

Drive with the Waze app
Heinz Field and WAZE have partnered up to give you the best directions directly to your parking spot!
Using your phone, click the links below to get directions.
Don't have Waze? Get printable parking directions
Get printable maps and directions to your specific parking lot. Which direction are you coming from?
Construction Activities and Detours
Federal Street is closed between S Commons and Lacock Street. Fans should use Sandusky Street and follow the posted detour.
The Canal Street Lot/Blue Lot will remain OPEN. Note that there are Road Closure signs before the Lot so PLEASE USE CAUTION WHEN ENTERING AND EXITING.
Nova Place Garage will also remain OPEN.
South Commons travel lanes may shift but will be open to Sandusky Street and East Commons.
E Ohio Street is closed between E Commons and Cedar Avenue. Inbound fans should travel south on Cedar Avenue, then turn right onto Stockton Street then turn left onto Sandusky Street to enter the North Shore campus.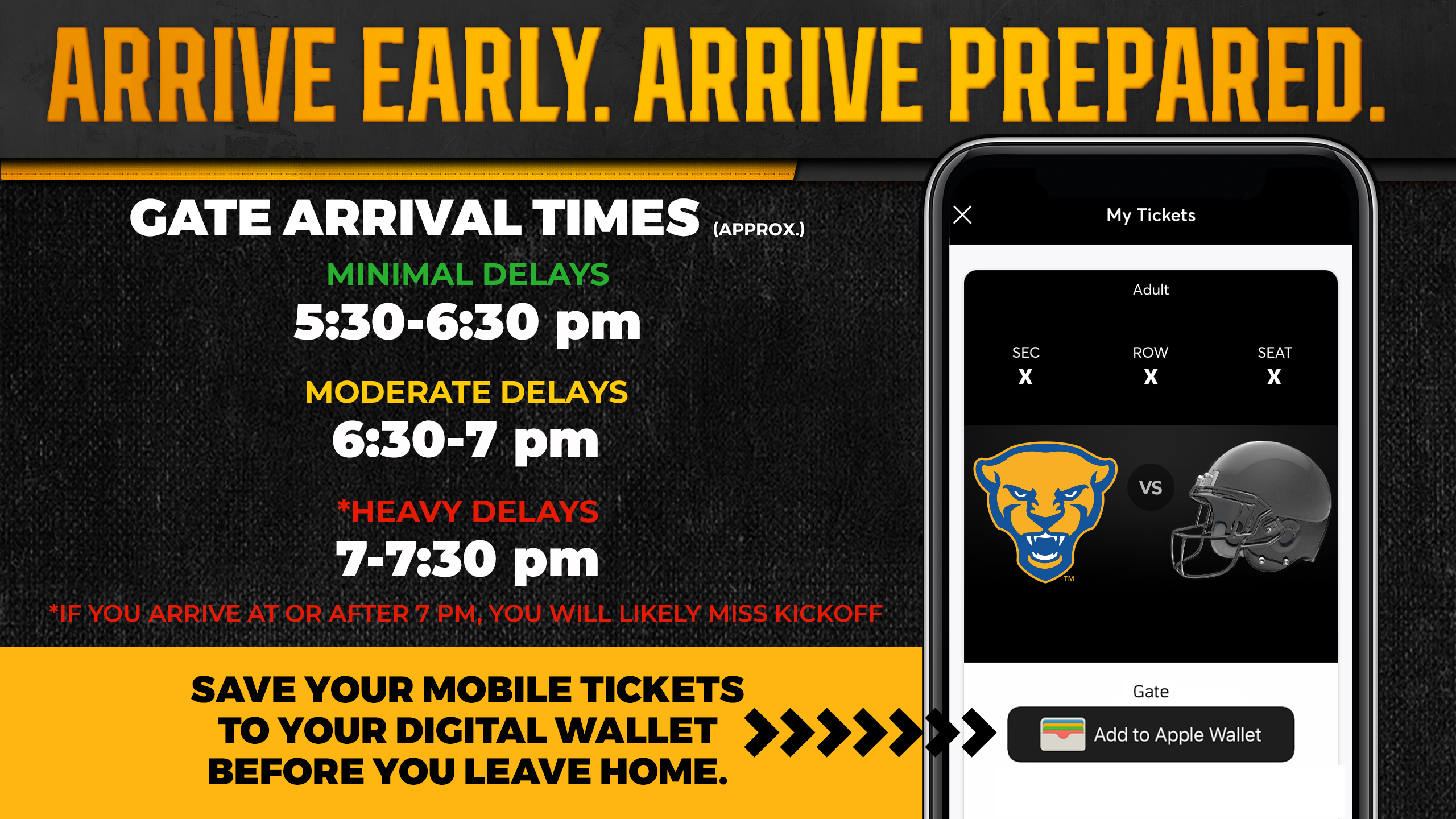 Know Before You Go
If you have a mobile ticket, download your mobile ticket before arriving to Heinz Field:
Be sure to access your digital ticket(s) and save to your Apple or Google Wallet before you arrive at Heinz Field.
Heinz Field concessions are now cashless
Credit and debit cards are still accepted, as well as Apple Pay and Google Pay.
Masks & Vaccinations
Regardless of vaccination status, all guests, staff and vendors at Heinz Field will be required to wear a mask while visiting any of the indoor areas of the stadium including indoor club levels, merchandise stores, restrooms, elevators, and other enclosed spaces. Fans are to bring their own masks with them prior to entering the stadium.
Fans will not be required to show proof of vaccination to enter Heinz Field; however, in accordance with CDC guidelines, unvaccinated fans should wear a mask at all times.
If you have COVID-19, have COVID-19 symptoms, or have been exposed to COVID-19, DO NOT enter Heinz Field.
Clear Bag Policy
Heinz Field encourages fans to not bring in any type of bags. However, the following style and size bag, package or container at stadium plaza areas, stadium gates or when approaching queue lines of fans awaiting entry into the stadium are permitted: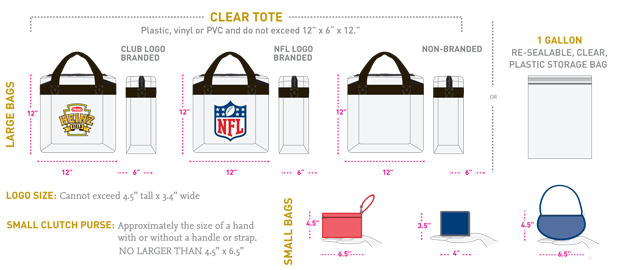 ACCESS, SECURITY AND STADIUM POLICIES
The Steelers and Heinz Field management are advising fans attending the game about some access and security matters, including the following stadium policies:
Walk-through metal detectors will be in place at every Heinz Field entry point this year.
Signs and apparel with foul language or inappropriate messages are prohibited at Heinz Field. Fans with signage or apparel bearing foul language will not be allowed into Heinz Field or will be subject to expulsion from the stadium.
Media must present identification and check-in prior to being admitted to the stadium.
Media planning on exiting and re-entering the stadium at any point on game day must have their credential "scanned-out" before exiting in order for it to be valid for re-entry.
Heinz Field management recommends that all fans lock their vehicles and keep personal belongings out of sight before entering the stadium. Fans are advised to not leave valuables in their vehicles during games.
Related Events