Pitt vs. UMass
September 4, 2021 @ 4:00 pm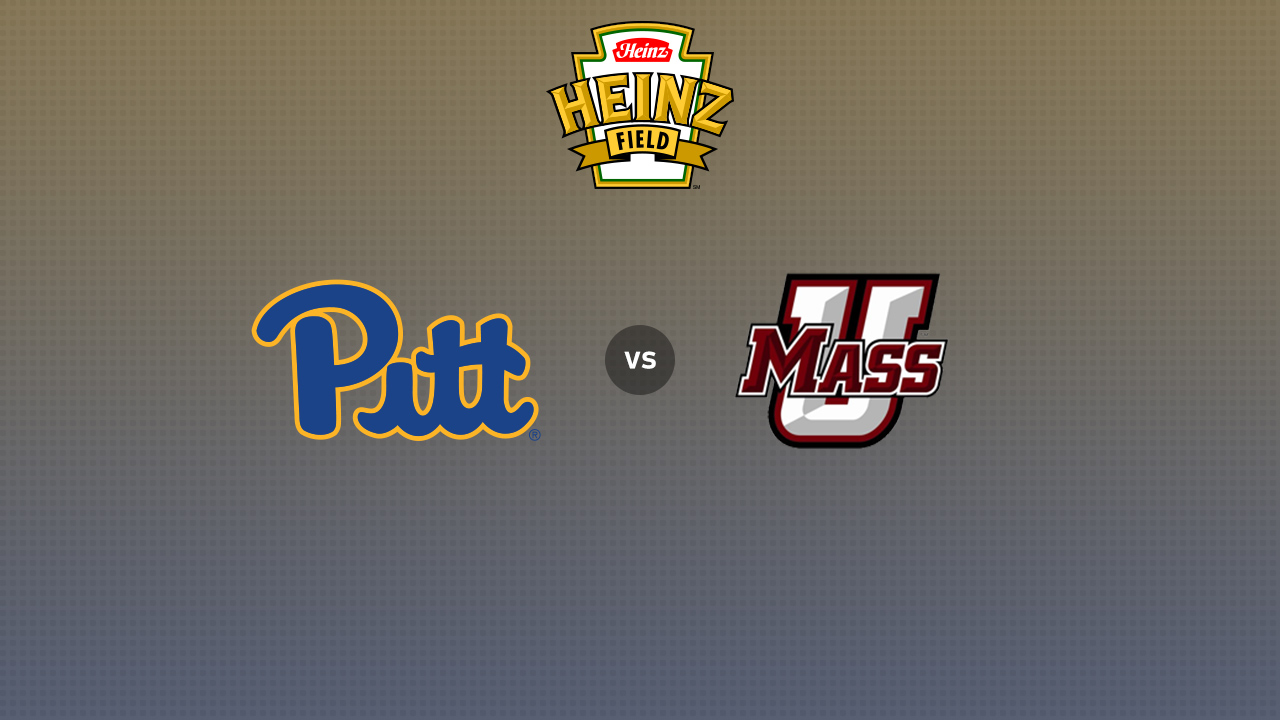 Pitt vs. UMass
2021-2022 NCAA Season 4:00 PM
The Pitt Panthers matchup against UMass is set for Saturday, September 4, 2021. The game's kick-off time is 4:00 PM and TV Broadcast will air on the ACC Network. Radio play-by-play can be heard on 93.7 The Fan.
What to Know, Before You Go
Download Your Mobile Ticket Before Arriving to Heinz Field: Be sure to access your digital tickets and save to your Apple or Google Wallet before you arrive to Heinz Field.
Heinz Field is Now Cashless: Heinz Field is now a cashless venue. Credit and debit cards are still accepted, as well as Apple and Google Pay.
Masks: Regardless of vaccination status, all guests, staff and vendors at Heinz Field will be required to wear a mask while visiting any of the indoor areas of the stadium. Guests who refuse to wear a mask will first receive a warning, and second time offenders will be removed from the stadium.
Vaccinations: Fans will not be required to show proof of vaccination to enter Heinz Field, however in accordance with CDC guidelines, unvaccinated fans should wear a mask at all times.
PARKING
All parking lots will open 5 hours prior to kickoff.
GATES:
Gates will open to all ticketed fans 2 hours prior to kickoff.
---
MOBILE TICKETING
If you have purchased a single game ticket, you will need to have your ticket ready on your mobile phone in order to enter the stadium. Hard copy tickets are accepted at the gates but no tickets printed at home can be used to enter the stadium. To learn more about the new mobile ticketing system for Pitt games and events, visit
pittsburghpanthers.com.
NOTE:
Screenshots of QR Codes will not work at entry. All digital tickets must be shown through your Apple or Android Wallet.
---
CLEAR BAG POLICY
Heinz Field encourages fans to not bring in any type of bags. However, the following style and size bag, package or container at stadium plaza areas, stadium gates or when approaching queue lines of fans awaiting entry into the stadium are permitted: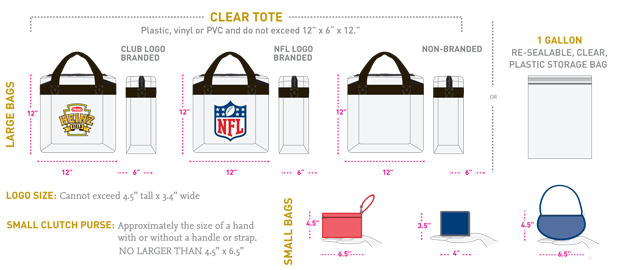 ---
ACCESS, SECURITY AND STADIUM POLICIES
The Pitt Panthers and Heinz Field management are advising fans attending the game about some access and security matters, including the following stadium policies:
Walk-through metal detectors will be in place at every Heinz Field entry point this year.
Signs and apparel with foul language or inappropriate messages are prohibited at Heinz Field. Fans with signage or apparel bearing foul language will not be allowed into Heinz Field or will be subject to expulsion from the stadium.
Media must present identification and check-in prior to being admitted to the stadium.
Media planning on exiting and re-entering the stadium at any point on game day must have their credential "scanned-out" before exiting in order for it to be valid for re-entry.
Heinz Field management recommends that all fans lock their vehicles and keep personal belongings out of sight before entering the stadium. Fans are advised to not leave valuables in their vehicles during games.
---
COUNTERFEIT TICKETS
The Pitt Panthers and Heinz Field management are warning fans to watch out for counterfeit tickets when attempting to make a purchase from scalpers. Fans looking to purchase tickets are encouraged to visit
Pitt Panthers Online Ticket Sales
. Fans are advised not to purchase paper tickets from scalpers because of the possibility of counterfeiting.
Related Events