2019 Heinz Field Kickoff and Rib Fest
Aug. 29 to Sept. 2 – FREE ENTRY
Noon to 9 p.m.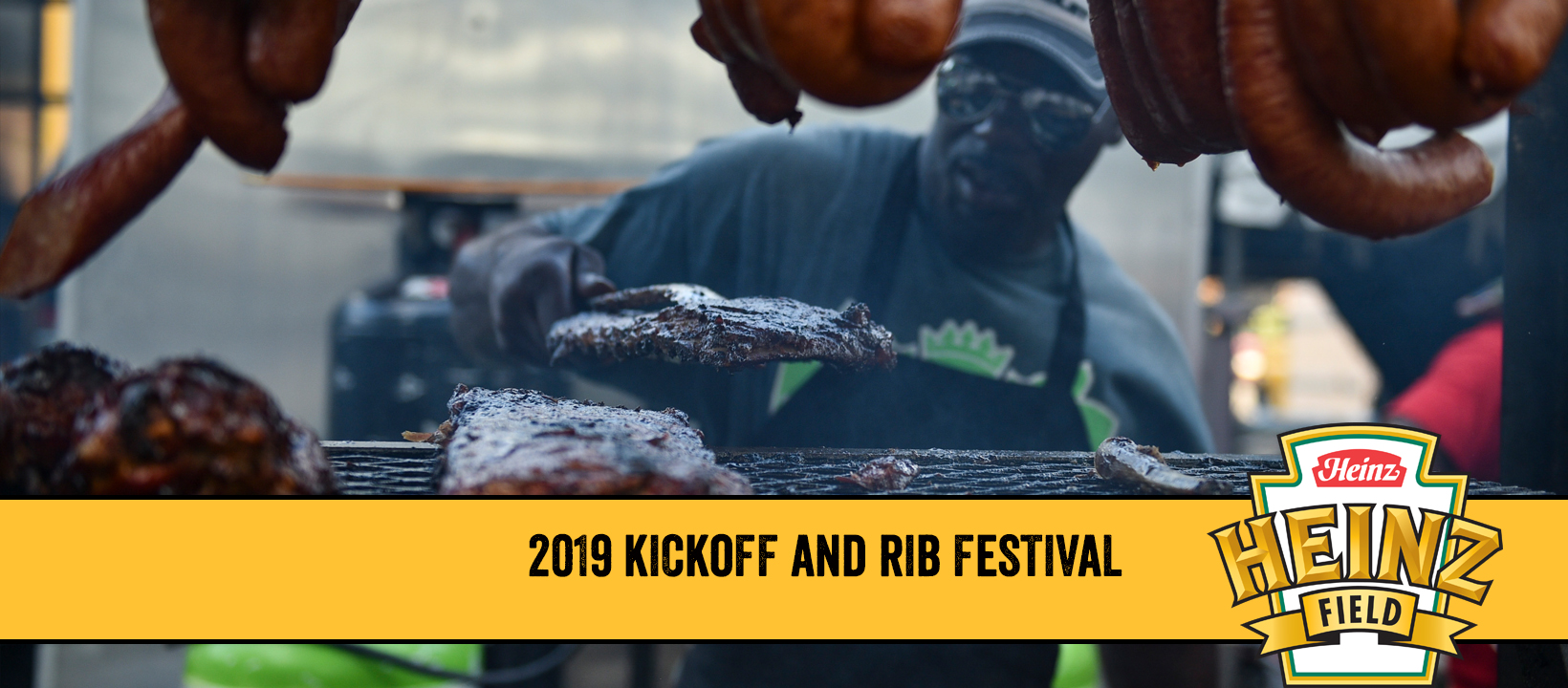 As a thank you to our fans, The Pittsburgh Steelers and Heinz Field have made admission to The Kickoff and Rib Festival Free!
The Heinz Field Kickoff and Rib Fest presented by Miller Lite is a five-day event featuring football, ribs, and live music. Each day will feature ribs, festival foods, games, rides, activities for all ages, and the Steelers Experience.
Food and beverage can be purchased at the event
A ticket is required to enter Heinz Field for the University of Pittsburgh and Pittsburgh Steelers home games. The festival Grounds will be open on game days and can be accessed without a ticket.
Admission to the concerts are also free. Fans can bring blankets and lawn chairs, but no coolers or outside food and beverages are permitted.
For more information please contact: 412-697-7181
HISTORY
The Kickoff and Rib festival was started in 1990 at Three Rivers Stadium. Much like today's event, it featured concerts by national artists, national rib vendors, games, rides and more. The event was set around the circular perimeter of Three Rivers Stadium with the main entrance at the foot of the Gate A ramp. After the closing of Three Rivers Stadium, Heinz Field continued the tradition of hosting the Kickoff and Rib Festival. The event started in a parking lot adjacent to Heinz Field and then grew onto Art Rooney Avenue and now encompasses over half of Heinz Field. The "midway" is set up along Art Rooney Avenue filled with rib vendors, festival foods and beverages, games, rides and more. The FedEx Great Hall of Heinz Field is open for fans to view the team's Super Bowl trophies, Hall of Fame Museum, Steelers memorabilia, the new Terrible Towel Wall and more.
Western Pennsylvania is rich in football history and the annual Heinz Field Kickoff and Rib Festival celebrates the kickoff of the regions favorite tradition.